Recommend Robert's obituary to your friends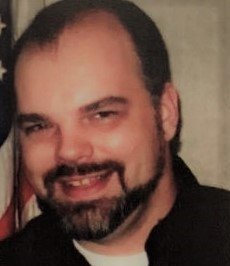 Obituary of Robert Shawn Stricklin
ROBERT SHAWN STRICKLIN
Robert Shawn Stricklin, known as Shawn by family and friends, passed away suddenly on June 26, 2019, after a brief illness.
Shawn was born on May 5, 1976 to Karen Stricklin Spencer in Sanford, Florida. Karen later married Darryl Spencer, who raised Shawn as his own. Shawn spent some time in Cuba and Tennessee and settled in Northeast Florida.
Shawn was a compassionate and kind-hearted person who fiercely loved his family. He was always there to lend a hand and was the kind of person who would give you his last dime. Shawn enjoyed helping people and doing things for them. He enjoyed giving gifts, especially flowers – often for no reason.
Some of Shawn's favorite things were cars, jewelry and finery. Shawn enjoyed all kinds of music, with George Jones being one of his favorites. Most importantly, Shawn loved God and despite hardships and heartaches, his faith in God never wavered.
Shawn is survived by his mother, Karen Spencer, stepfather, Darryl Spencer, grandfather, Timothy Johnson, sister, Brynn Richter (Danny McClinton), brother Darryl Spencer, Jr. (Leanne Evans Deal). Aunts and uncles, Dean Weeks, Dawn Weeks, Melody Smith (Pam Smith), and Theresa Kemp. Cousins Kelly Hader Knowles, D'Angelo Knowles, Austin Knowles, Christian Hader, Mark Weeks, Jr., Katina Lang, James Gardner, Benjamin Gardner. Nieces and nephews, Karen Richter, Winter Spencer, Justin Spencer, Jessica Spencer, Darryl Spencer, Jr., Rebecca Spencer, Dustin Deal, Evan Deal, Leigh Boylston and Leslie Boylston.
He is preceded in death by his grandmother, Betty Jean Johnson, uncles Mark Weeks and Winston Boylston, and cousin Jennifer Mosely.
"To live in hearts we leave behind is not to die." – Thomas Campbell
Shawn will be greatly missed by all who loved him.
To send flowers to the family of Robert Stricklin, please visit Tribute Store